Reial Coworking Barcelona

Best location for coworking space in Barcelona. Located just by la Rambla and Plaça Reial, near the seaside an open space to work in the heart of the Gothic Quarter, with all type of facilities like air conditioning, free high speed internet, with available projectors, meeting rooms, phone and fax. Complimentary water and coffee.
Photos
---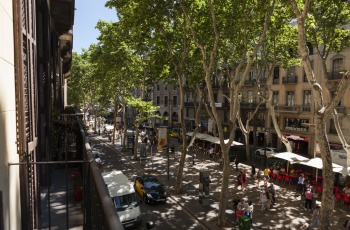 ---
Enjoy the best location in Barcelona for your business center, and get inspired by the entrepeneurs working with you. This coworking is orientated to marketing start ups, programmers and creative work at the best spot of Barcelona. We are open every day of the year from 8.00 am till 21.00. Possibility also for 24 hours access.
last guest reviews
---
Location was perfect, apartment was clean and very comfortable. The service was prompt and helpful.
Great location near the metro and restaurants, very comfortable and clean.
This property is amazing. Would recommend it to anyone. Amazing people, always helpful, kind and a